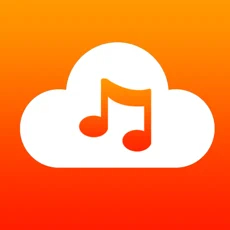 App description.
Easily download to your device and play offline your favorite music!
Save space on your device and have access to all of your music stored in Google Drive, DropBox, OneDrive.
Download all your music to your device to play it without internet (Offline mode).
Import your music from WiFi transfer(PC/Mac), iTunes file sharing.
Supported formats: mp3, m4a, and wav, more…
Listen offline – no internet or WiFi needed.
Offline list, to maintain located your download files.
Sleep timer.
Lock screen playback controls.
Background music playback.
playback with repeat of song or list and shuffle.
Create, rename, edit playlists, Powerful playlist function.
How the app will do with user data.
1.Use the APP to log in and link your cloud disk (Google Drive, DropBox, OneDrive), browse the music files on your cloud disk, and download to the local.
2.Play music files, local file operations such as playlist, delete, and sort of music files.
Privacy Policy
If we make any material changes to this Privacy Policy, we'll notify you of those changes by posting them on the Services.
If you do not agree to the terms and conditions set forth herein, please do not use the software and the service.
---
Personal information: We do NOT collect any Personal Information about you. "Personal Information" means personally identifiable information, such as your name, email address, physical address, calendar entries, contact entries, files, photos, advertising identifier, etc.
---
Non-personal information: We collect non-personal information about your use of our Apps and aggregated information regarding the usages of the Apps. "Non-Personal Information" means information that is of an anonymous nature, such as the type of mobile device you use, your mobile devices unique device ID, the IP address of your mobile device, your mobile operating system, and information about the way you use the Applications.
---
Third party app/link: Inside our apps or services we display ads / links to other companies or mobile applications. When you click on ads / links of third parties in our apps or services, you may leave the app or service. We do not responsible for the privacy practices adopted by third parties. We recommend that you read their privacy policies.
---
Security: We are very concerned about safeguarding the confidentiality of your information. We do not collect Personal Information, and we employ administrative, physical and electronic measures designed to protect your Non-Personal Information from unauthorized access and use.
---
Your privacy: We do not store or retain any personal information that can be used to identify you (the end user). No data specific to the end user will be shared or sold to third parties. We have no interest in housing and storing users personal information or data.**
Use third-party API
In the application, we use third-party APIs of Google Drive, Dropbox, and OneDrive to manipulate data.
This application uses API to query the music files you have saved in Google Drive, Dropbox, and OneDrive.
This app uses Google Drive, Dropbox, and OneDrive API to download music files and save them in the app.
The application manages downloaded files(such as delete local songs and custom playlist operations) and plays songs on the APP.